Workshop Descriptions Available to Venues
The following workshops are available to groups, guilds, etc.  Please let me know if your organization is interested in any of the following workshops.  Click here for workshop specifics.
Length of workshop can be flexible to meet your group's needs.
The following workshops are available to groups:
The Three Sisters:  An Unconventional Approach to Foundation Piecing, Raw Edge Applique & Hand Stitching
Why a trilogy?  The magic of threes comes together with an unconventional approach to foundation piecing, raw edge applique and hand stitching.  Combining these techniques opens a door to the possibility of new approaches to design decisions.  Students will begin by making small compositions, using the combined elements of fabric and art paper. Guidance is provided on how to translate these small compositions into larger scale compositions.  Panel piecing, using muslin as a base, is explored as a manageable option of working with small fabric scraps to create an image.  Approaching hand stitching as a mark making design element, brings the final magic to the trilogy.   Students will learn about the Gee's Bend Quilters, Boro and Kantha stitching, and unconventional interpretations of construction techniques.  Imperfection is encouraged along with outside of the box strategies and approaches.  Students are provided with direct instruction through demos and presentations.  Content includes using these techniques with the collage method to create a more consistent design style.   Students will also learn the power of limiting your color palette for materials.  Along with celebrating the imperfect, the organic line and making mistakes, this method opens up innovative avenues for construction options.   Imperfection is encouraged.  This workshop will provide more tools and options for you to use in your work.
____________________________________________________
Creating the Illusion of Depth in Art Quilts
This technique-based workshop will use mixed media materials along with fabric and paper, to create the illusion of depth in a two-dimensional plane; in our case, a quilt. Through use of these materials, along with principles of design, you will create small studies using these techniques. Specifically, overlapping, placement, size, value, and focus, will be areas of concentration using the collage approach. Participants will walk away with a better sense of command over creating the illusion of depth on a two-dimensional plane.
_______________________________________________
The Stitch Line as a Brush Stroke
Our world moves very fast.  This retreat-like workshop focuses on slowing down and relishing in process rather than product.  Supplies needed are minimal and no machine is necessary.  So grab a bag of fabric scraps and your favorite hand sewing tools, and jump on board.  This is not a technique workshop where you learn how to hand stitch.  The focus is on using the stitch line as mark making on cloth.  The stitch marks are the brush strokes that make the composition complete.  The Gee's Bend Quilters, along with Boro and Kantha stitching practices will be examined.  Students will explore personal mark making preferences, with the power of parallel play in groups.
3–5 days
All levels
Sewing Machine Optional
____________________________________________________
As quilters and artists, having construction options to choose from to bring our designs to completion, allows us to solve problems outside the box.  This workshop will present construction options while emphasizing the importance of your design voice.  A free form approach to piecing is presented using no measuring, matching no points, and abandoning the traditional rules.  Techniques will be taught to allow you more choices when approaching construction problems.  Each session opens with a presentation, a demo, direct instruction and discussion for the day's goals.  Students will walk away with a variety of skills that offer piecing options to meet diverse design challenges.
_____________________________________________________
This workshop takes used denim blue jeans and turns them into works of art.  Keeping design principles in mind, students will construct a quilt top out of cut up denim blue jeans.  Students will learn about the Gee's Bend Quilters, Boro and Kantha stitching, and unconventional interpretations of construction techniques.  Imperfection is encouraged along with outside of the box strategies and approaches.
________________________________________  
Paint Play with Unconventional Materials
Want to feel the freedom of a child painting?  This workshop uses unconventional tools and materials to create surface design on fabric.  This painting technique is not exact and very organic in nature.  The imperfections are celebrated and incorporated into the surface design.  So look around and see materials with new eyes.  Tools used will be appropriated from many sources:  kitchen tools, hardware tools, packaging materials, and even things that were on the way to the landfill.  We will work with muslin, three colors of paint and lots of cool repurposed junk. 
---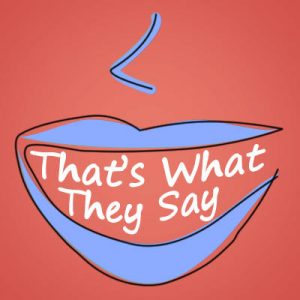 "I've learned so many useful things from you: have gotten a much better understanding of art supplies, confidence in using them, knowledge of when and when not to use them, and of design principles in collage. I especially appreciate your letting me touch one of the pieces in your architectural series so that I could feel the "hand" of the fabric once gel medium has been applied. Your panel piecing and your limited color palette are especially intriguing to me. I have to admit that I especially love your most political pieces and find that they speak very powerfully. I have a quilt retreat scheduled with one of my quilting groups next week, so will have even more time to practice what I've learned from you. Thank you for a very stimulating and rewarding workshop!"       Laura G.