Raintree Woods Studio Workshops Open for Registration
Raintree Woods Studio Workshops are held in Deborah Fell's studio in Urbana, Illinois. Most class size is limited to 4 students. So besides learning in a very supportive environment, students can interact with each other in a small comfortable setting.
The following workshops are now open for registration.  SCROLL DOWN!!!!!!!
 *If a workshop you want to take is not listed here, it is currently not being offered.  Stay tuned or just let me know you want to take that workshop!  
---
Email Deborah to get on the workshop newsletter list–you will get workshop open for registration info.    
art@deborahfell.com
_____________________________________________________________________________________________________________________________
Paint, Print, Play—With Cloth!
Have you always wanted to add texture to your art quilts?  Or create depth?  Then this is the workshop for you!  Students will spend the day discovering different ways to create texture, depth and complexity using paints, gel mediums, and tools.  The first half of the workshop teaches you how to make your own tools to print on fabric.  The second half teaches you how to print with your new tools, using conventional tools in a new way.  Emphasis is on how to layer images over images to get the look of depth in your art.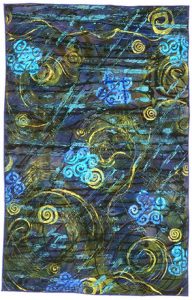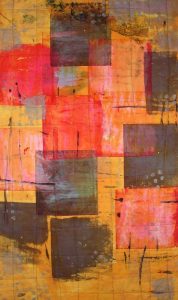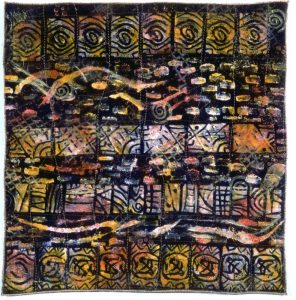 TBA
10 AM–3 PM
Cost:    Class Fee– $135
All levels
$10 of the fee is to cover the cost of tools you will make yourself & take home
Supplies included are paint, tools, chemicals, class handouts
Students responsible for:

A yard of white/natural plain fabric
Muslin works well & is inexpensive
Fat quarter of black or dark plain fabric
Note taking materials
Old clothes or apron
Medical latex gloves if you don't like to get messy
A sack lunch
_______________________________________________________________________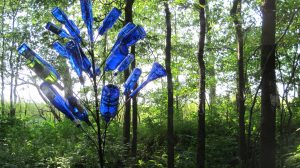 ---
Interested in making a loved one a beautiful patchwork quilt for a loved one?  I can teach you this and all you have to know how to do is do a straight stitch on a sewing machine.  Let me know!  Bring a friend & create your own workshop!
Studio machines available for use.
Any kind of 100% cotton scraps can work for this quilt construction
These quilts make great presents for grandchildren!
The length of the workshop depends on what you want to learn–anywhere from one to five sessions.
What you will accomplish if the session you want is for five days (this can days you pick that work best for you.

You will learn how to piece a quilt top using no rules, no measuring, no matching points
Quilt top can vary in size but I recommend a lap size quilt.
This is a great opportunity to use up fabric you don't know what to do with.
Also great for using up that fabric stash!
Five sessions includes:

Making the quilt top
Adding batting & a backing
Tying the quilt layers together
Sessions are $125 per day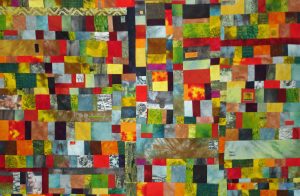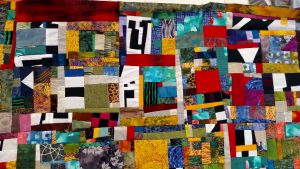 ---
Where is Raintree Woods Studio?
Call Raintree Woods Studio–217-778-1412
Back to main Raintree Woods Studio Page